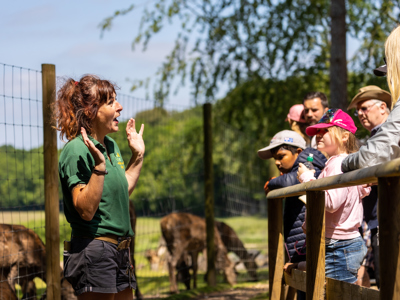 Summer Keeper Talks and Feeding Times
What do otters like to eat? Why do wolves howl? Have you got questions you would like answered about our wildlife?
Then join our friendly keepers for their regular feeding sessions throughout the day. Chat with the keepers, who are always happy to share their knowledge about our fascinating animals 
If you're looking for unique things to do in the New Forest or are interested in animal conservation, then this is just the ticket!
At various times of the year, animal encounter sessions also allow you to get up close to small mammals and birds.
Check at the entrance to the park for changes, feeding session times or special events.
Morning
11am - Asian short-clawed otter talk at the back of the main building
12pm - Red deer/ tame deer talk in the deer encounter
12:30pm - Giant River Otter talk in the Deer encounter.
Afternoon
2pm - Wolves ( please note our wolves are  not fed everyday)
3pm - Lynx
These times are approximate. Please bear with our keepers if they are delayed, as they may have emergencies or unforeseen events to attend to.
If you have not seen a particular animal that you're really interested in, please let us know. Our keepers will do their best to help you if they can.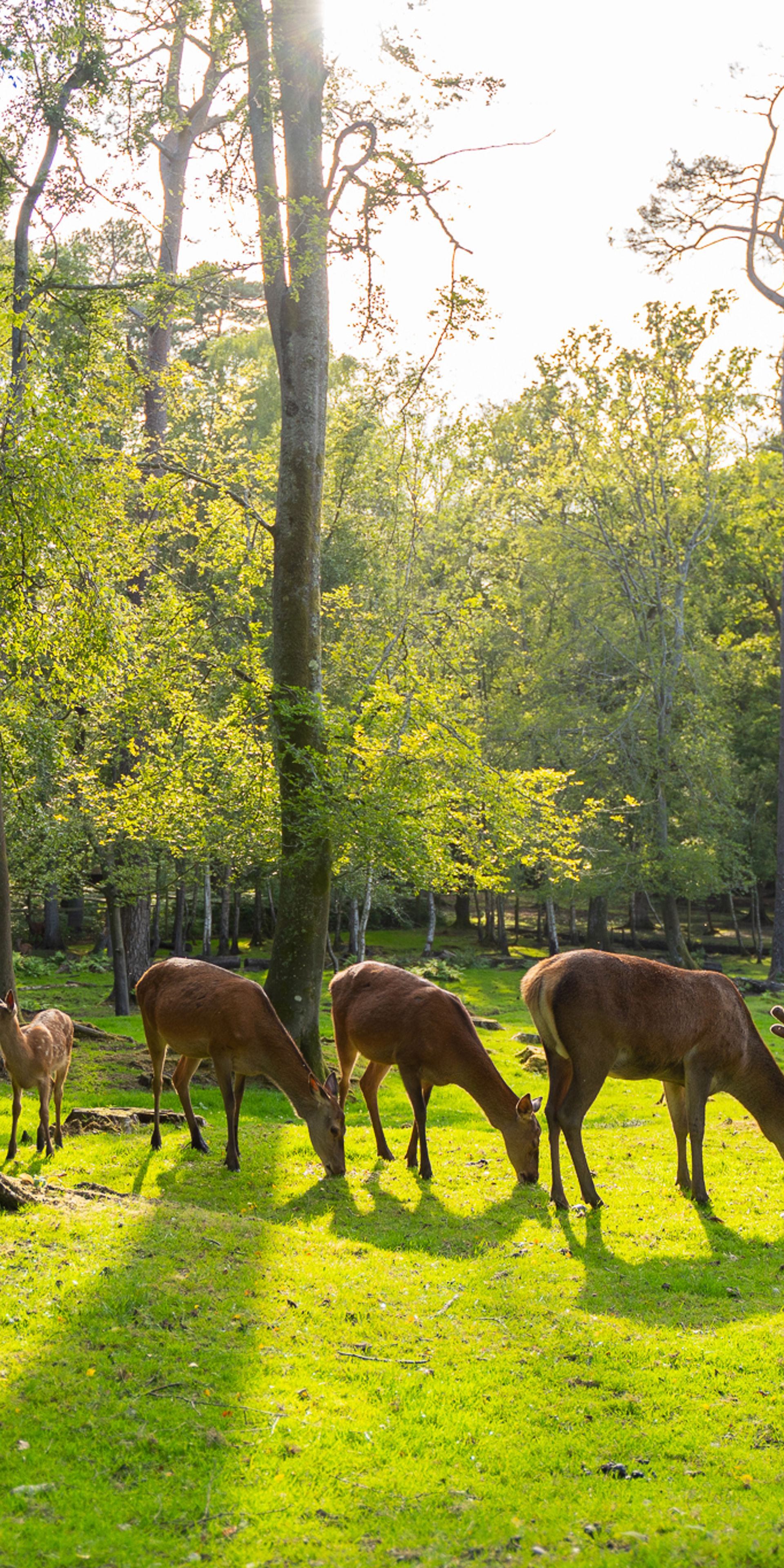 Sign up to our newsletter
Join our mailing list in order to keep up to date with park news and special offers.