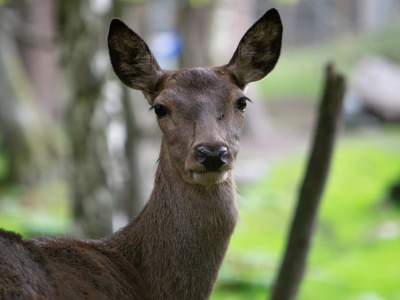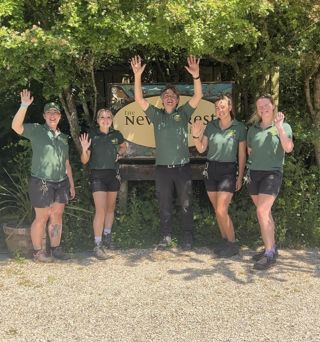 Welcome to the family-owned New Forest Wildlife Park
As a passionate and dedicated team, we are driven by a deep love for wildlife and a shared commitment to conservation.
Get to know more about our wonderful New Forest attraction, the team behind the scenes, and the important work we do for wildlife conservation. 
Meet the New Forest Wildlife Park Team
Ed Heap - General Manager
Ed is a wildlife expert and an all-round fixer, builder and handyman. Like his parents Carol and Roger he's passionate about conservation and helps to ensure the smooth running of the park and the welfare of all our animals. He is currently working with many others on the conservation of Scottish Wildcats. Ed has been caring for wildlife since he was a young boy, when most of the casualties lived in the family home, and usually the bathroom.
Jason Palmer - Curator of Collections
Jason has overall responsibility for the welfare of all our wildlife at both our zoos, bringing new species to the park and dealing with the mountains of legislation/ paperwork and licensing that is required to run a zoo.
After starting for us at Battersea Park Children's Zoo in 2005 as a zookeeper and then a couple of years abroad in the Middle East he returned to the New Forest Wildlife Park in 2009. Under his management many new species have been introduced to the park. Jason has a huge network of colleagues in the zoo and natural world and can always find the answer to any problem.
Jason is responsible for creating the studbook for Asian Short clawed otters in the UK to ensure correct breeding guidelines are followed to maintain the health of these lovely otters in captivity. He also now runs the European and Global studbooks for the species as well as looking after the U.K captive population of Pine Marten He also helps and advises with otter rehabilitation and rescue both in the UK and abroad.
Jason has appeared on many local TV and radio stations, passing on his expertise about our animals and birds.
Donna Swan - Animal Manager
After travelling and working in Texas and Canada with North American native species Donna is now working in the New Forest with European native species. She has experience with many types of zoo animals and thoroughly enjoys her work. Donna has had many sleepless nights caring for orphaned young animals needing extra TLC, but always enjoys seeing them return to the park fit and well.
Shanna Dymond - Events Manager and Animal keeper
Shanna was one of our first work-experience students from Sparsholt College in 1999 and after qualifying in Animal Management she came to work at the park as a full time Keeper. Passionate about Otters and the mustelid family, Shanna enjoys sharing her knowledge with visitors and leads our popular Keeper Experiences packages.
She has cared for many rescued wild animals from Otters, Stoats, Weasels, Deer, Foxes, to Hedgehogs and Owlets and has done her fair share of night feeds for baby animals at home over the years. As a result Shanna has many wildlife friends around the park.  Coffee & Lunchtimes would not be the same without Shanna's homemade baking treats for her fabulous work colleagues! Her Chocolate Chip Cookies are the best!
Ali Morris - Animal Keeper 
Ali has been with us for many years and is an experienced and knowledgeable keeper. Ali always has a smile and the ability to see the funny side of a situation.  Over the years she has helped with many orphaned rescued animals.  Ali is a firm favourite with  our Keeper Experiences and Animal Encounters.
Lizzy Mcnamara - Animal Keeper and social media coordinator
Lizzy began her career in 2012 working for a primate rescue centre after volunteering with them for 6 months. She not only worked with primates but also reptiles, amphibians, birds of prey and meerkats! Lizzy believed working in the rehabilitation of birds of prey, meerkats and primates, who were rescued from circumstances such as the illegal pet trade, was not only incredibly rewarding but also eye opening to the tragedies of the illegal pet trade.
Lizzy started her new adventure working with us in 2021 bringing her experience with birds of prey and social media! Lizzy says "Working in the beautiful New forest is amazing, but pairing it with the incredible work we do in conservation and the breeding programmes makes it an honour!"
Jenn Rawson - Animal Keeper
Jenna started her career working at a farm park where she discovered her love of all things hoofstock, especially tending to the farm's flocks of sheep.  After many years she joined New Forest Wildlife Park and can often be found talking all things hoofstock to our visitors, unless she's  out in one of the paddocks cutting fresh browse for our deer, bison and mouflon!
Whilst her heart lies with our hooved species she has developed a soft spot for our native otter species: the Eurasian Otter.
Poppy Black - Animal Keeper
Poppy joined us at the start of the year after searching for new ways to further develop her zoo career. She's a bubbly individual and you'll most certainly hear her before you see her! Her favourite talk is the lynx talk however you'll see her getting stuck in all over the park.
Michael Dawson - Trainee keeper
Michael is a hardworking and conscientious animal keeper that has experience with a wide variety of animal species. He has worked in various zoos across the country and joined New Forest Wildlife Park in 2023.
His passion and past experience centres around reptiles and birds, so naturally he was ecstatic to work with our owls but he was also eager to work with species he hasn't worked with before, like our wolves, bison and otters and is keen to grow his experience with them. He is always seeking new challenges and is always willing to try new things, learn new skills and develop his existing experience.
Geoff Collins - Animal keeper
Geoff started out working in the cafe but after the keepers realised his strong love of canines, he was invited to volunteer in 2014! Geoff slowly over time gained many skills and experience working at the New forest wildlife park.
Geoff decided to broaden his knowledge and experience, by moving to Sweden. After spending 4 years out running sled dogs, he returned to the park in 2023 grateful to be sharing all his knowledge of grey wolves accumulated over years of research.
Michelle - Administration Officer
Karen Pring - Retail & Catering Manager
Karen has worked at New Forest Wildlife Park since 2007 and is very much part of the furniture. She has a keen interest in all aspects of the park but is happiest creating a warm welcome for our many visitors so they too can have a thoroughly enjoyable day and hopefully take home a little knowledge of our native wildlife. She always has a smile and will always be happy to assist.
Symon Monger - Head of Building and Maintenance
Symon joined us in 2012 and since then his professional skills have enabled us to refurbish enclosures, construct bison pens and build our unique adventure playgrounds. For 2015 he and Ed built the impressive new accommodation for our harvest mice in the glasshouse. Coffee breaks would not be the same without Symon's sense of humour.
Clare Heap BVSc MRCVS - Vet
Clare and Ed are married and form a formidable team in caring for all our animals and wildlife rescues. Clare divides her time as a vet between small animal clinical work in a local practice in Hythe/Lymington and working at the wildlife park.  At the same time as bringing up two young sons. She says she is married to the business and always on call for the park. Clare has postgraduate qualifications in exotic veterinary practice.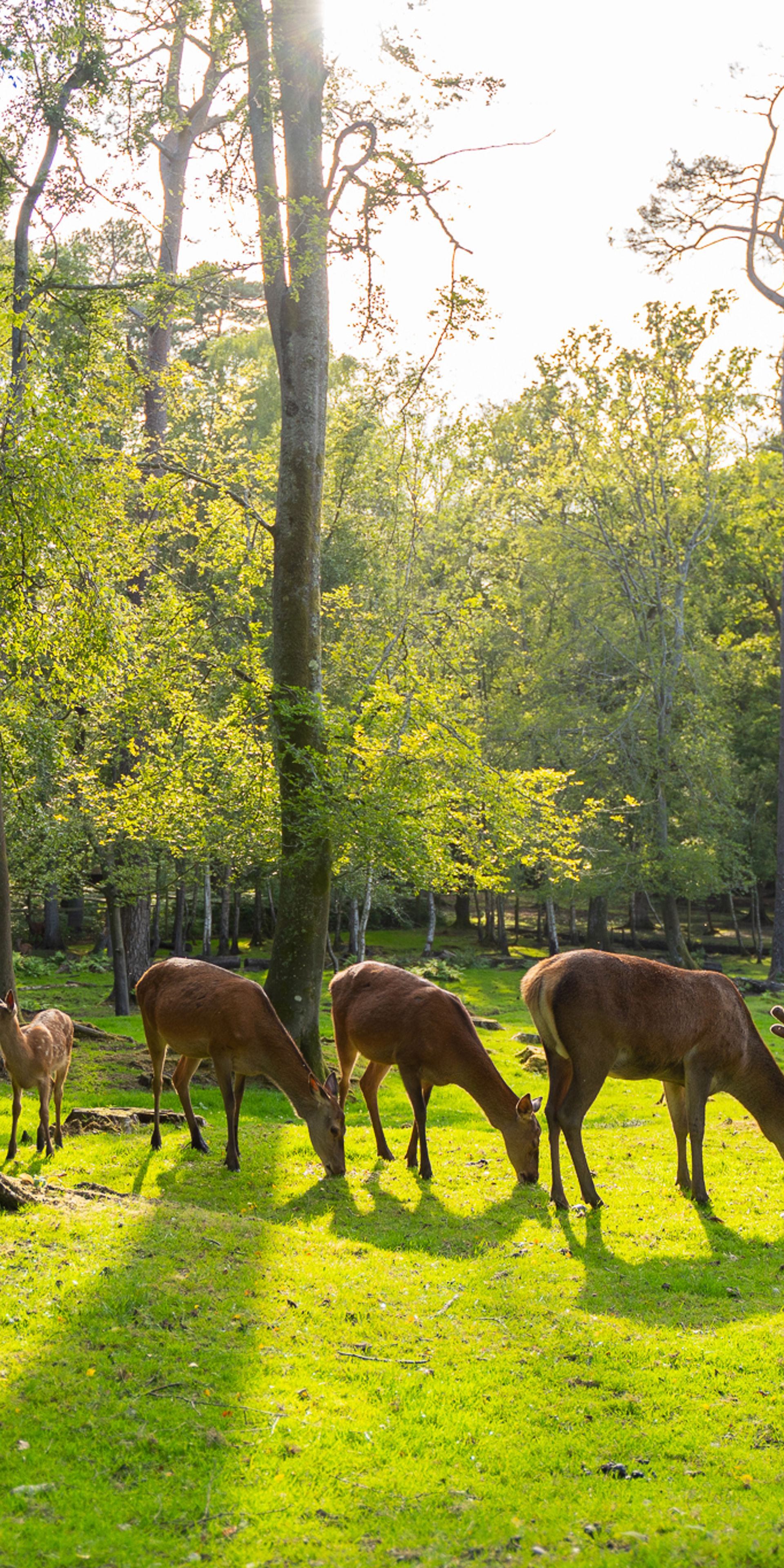 Sign up to our newsletter
Join our mailing list in order to keep up to date with park news and special offers.