Using our passion and dedication to shape a better future by building a world of wildlife conservation. 
We're passionate about wildlife and conservation at New Forest Wildlife Park and we would love to encourage our visitors to learn more about wildlife conservation too.
Many of our animals, such as the giant otter, are on the IUCN endangered species Red List and we're doing our best to help breed and conserve them for the future.
Explore our comprehensive conservation initiatives and discover how we actively contribute to protecting endangered species.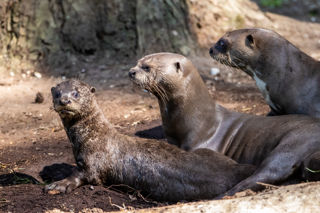 Giant Otters
Not only were we the first to successfully breed Giant river otters in the UK but we were the first park in the UK to send a captive-bred giant otter to an international breeding programme abroad. Katuma, a young giant otter born at our sister park the Chestnut Centre in Derbyshire, was sent to Emperor Valley Zoo in Port of Spain, Trinidad in 2013 to meet his specially chosen mate, Suzie.
More recently, we have introduced our newest breeding pair who have been successful in conceiving and are currently raising Karanambu, their daughter born on the 5th of January 2023. Read more about this incredible success.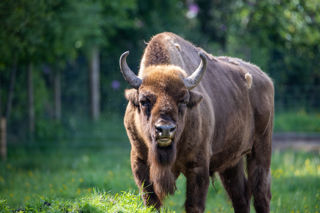 Wildlife conservation is at the heart of everything we do.
We champion wildlife preservation, foster sustainable practices, and inspire positive change.
Working closely with all the regulatory authorities to make sure our animals receive the best care. Some of our animals, such as our European bison, may also be included in international captive breeding programmes in the future. These programmes are strictly controlled to ensure good breeding stocks are available for species under threat.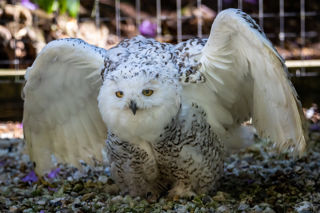 Other conservation projects include:
Rehabilitation of injured and orphaned native species - otters, owls, hedgehogs and deer.

Harvest mouse captive breeding programme

Scottish wildcat captive breeding programme

Pine marten captive breeding programme

European polecat captive breeding programme.

European hedgehog breeding programme

On site protected wild Water vole breeding site

European bison captive breeding programme

Eurasian otter captive breeding programme

Asian short clawed otter captive breeding programme

Managing a European studbook for both the Asian short-clawed otter and pine marten

Donations to Nick Marx in Cambodia to help with his Wildlife Rescue Alliance and work with endangered hairy nosed otter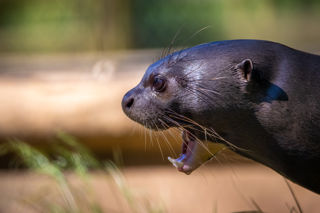 Rescue work
Behind the scenes we also work closely with the RSPCA, vets, the police and other organisations to help rescue injured and abandoned wild animals and bring them back to good health for release.
We have extensive expertise in working with Eurasian otters and so much of our rescue work involves orphaned and abandoned otter cubs that have been separated from their parents due to swollen rivers, accidents or other events.
The rescued cubs stay with us at New Forest Wildlife Park until they are 15 to 18 months old and after weaning they are kept away from human contact as much as possible so they can successfully  be returned to the wild.
This work is not subsidised and costs us around £3000 in food and care for each animal. So by visiting our two parks, our supporters are helping us to carry out this vital conservation and rescue work.
Please note:
We can only take in rescued otters, owls, birds of prey and deer, since we have the knowledge and expertise to deal with these species. Other species should be taken to the RSPCA or other specialist centres.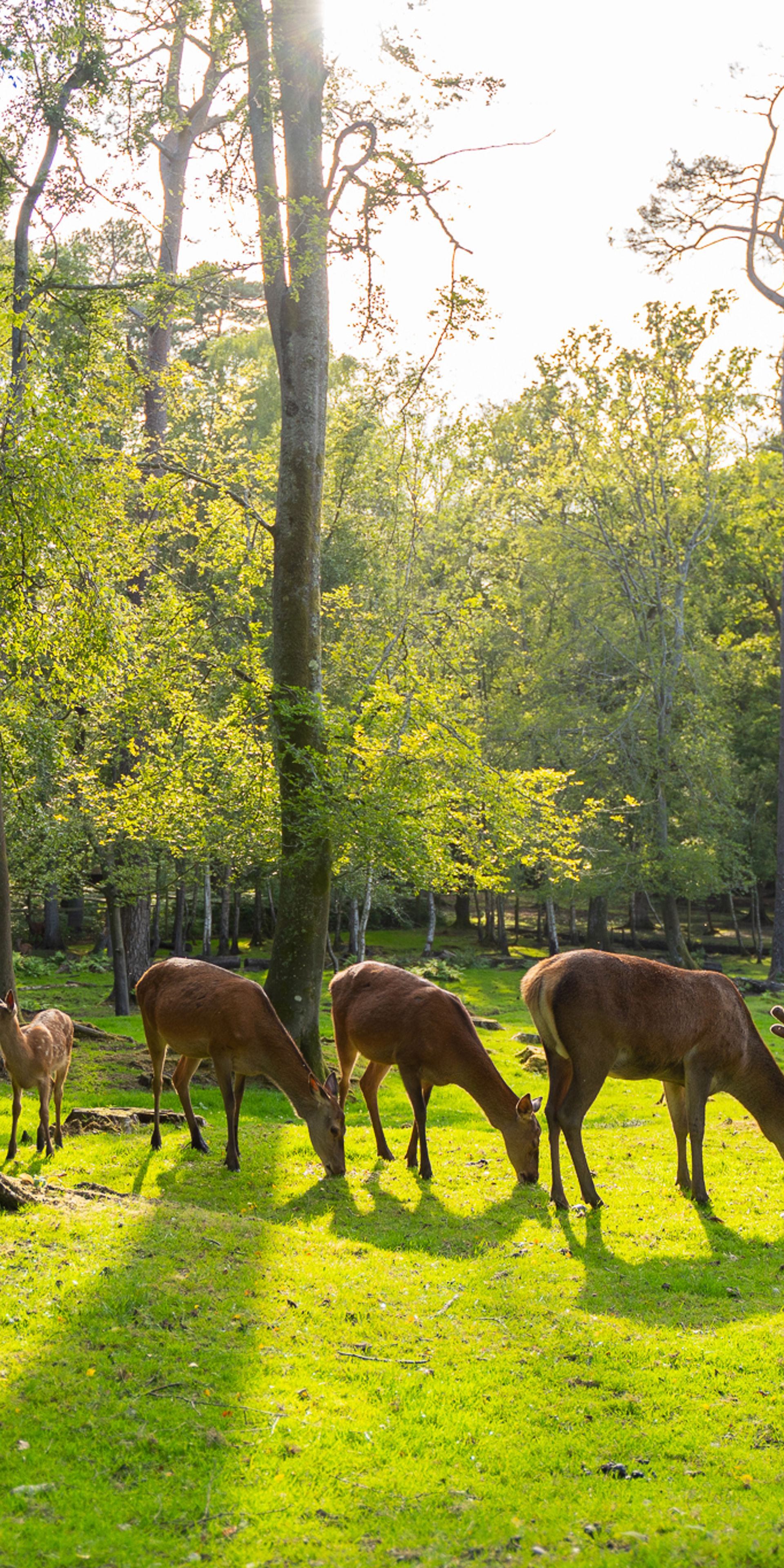 Sign up to our newsletter
Join our mailing list in order to keep up to date with park news and special offers.