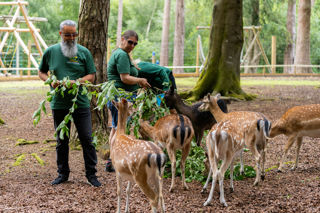 What you can expect
Guided by our knowledgeable and friendly animal keepers, you'll embark on an exhilarating, safe, and enjoyable journey. A Keeper Experience is the perfect way to express gratitude or celebrate special occasions with a unique and heartfelt gift. Contact us now to uncover the secrets of our Keeper Experiences and let us create an extraordinary adventure that will be cherished forever.  Keeper days are available all year round.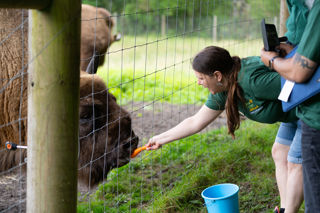 Each unique experience is one-to-one with an experienced, friendly Wildlife Keeper.
Roll up your sleeves, put on your boots, get your hands dirty and join our animal keepers at New Forest Wildlife Park for 3 hours immersed in the extraordinary world of our animal residents.
Help prepare our otters food and watch them squeal with excitement as you feed them their dinner. Or maybe you would prefer to feed the deer? Whether your heart yearns for the playful otters or the graceful deer, we'll tailor your Keeper Experience to match your interests and desired level of involvement. From food preparation to feeding times, animal enrichment activities to behind-the-scenes care, this immersive experience grants you an intimate glimpse into the life of a keeper. 
We also offer dual package so you can share the experience with someone else.
Annual Pass holders are entitled to 10% off their Keeper experience - please call to receive this discount. Wildlife Keeper Experiences are available all year round.
Keeper Experience Important Info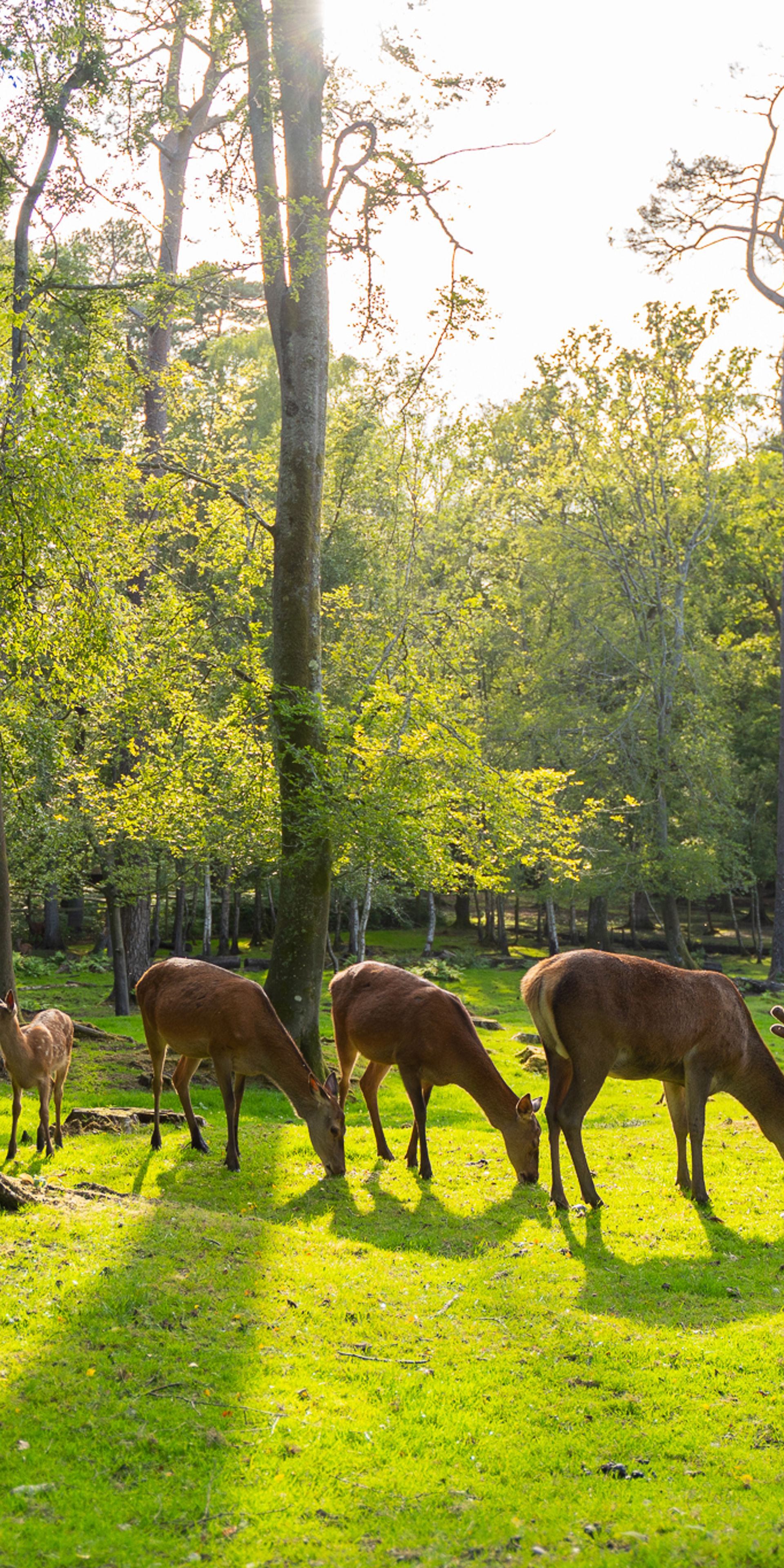 Sign up to our newsletter
Join our mailing list in order to keep up to date with park news and special offers.